We went for a walk last night.
Well. I walked. They ran.
We visited a "little free library" on the way and I got a book.
A poetry collection that I read to the girls as we walked.
As we passed a temple, there were some lovely chalk writings on the sidewalk: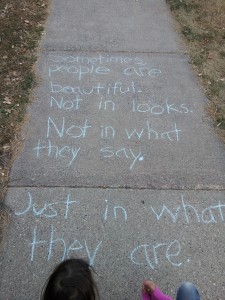 We saw this first and it made us smile. Then we saw these three: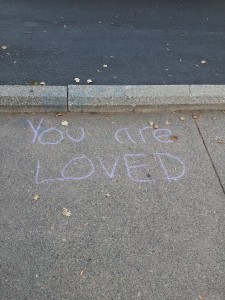 Which made us very happy, and which I am now passing on:
You are important. You are loved.
Pass it on.